05 Jan 2018 -
The favorite yoga items of Aimée Kuntz
Aimée's picks: in other words the favorite yoga items of Aimée Kuntz. From Teeki, LaLa Land Comfy Wear, K-DEER to Noli yoga. What is your favorite yoga outfit?
Aimée's yoga clothes picks
Curious which yoga clothing Aimée of YogaHabits prefers to wear? At the moment, these are the following items.
By K-DEER, I became very fond of high-waist leggings. It's comfortable, your leggings stay up well, no muffin tops and your legs seem even longer. And then especially those beautiful colorful stripes by K-DEER. Many women think at first that these stripes are not for them, but are then positively surprised once they try them on. Thanks to the special insert on the inside seam, K-DEER can place the stripes in such a way that the pattern is very flattering. Furthermore, K-DEER makes a donation to charity for every sold Stripe leggings. Together with the environmentally conscious production method and the good working conditions, it is nice to know that with a K-DEER legging you are contributing to a better world.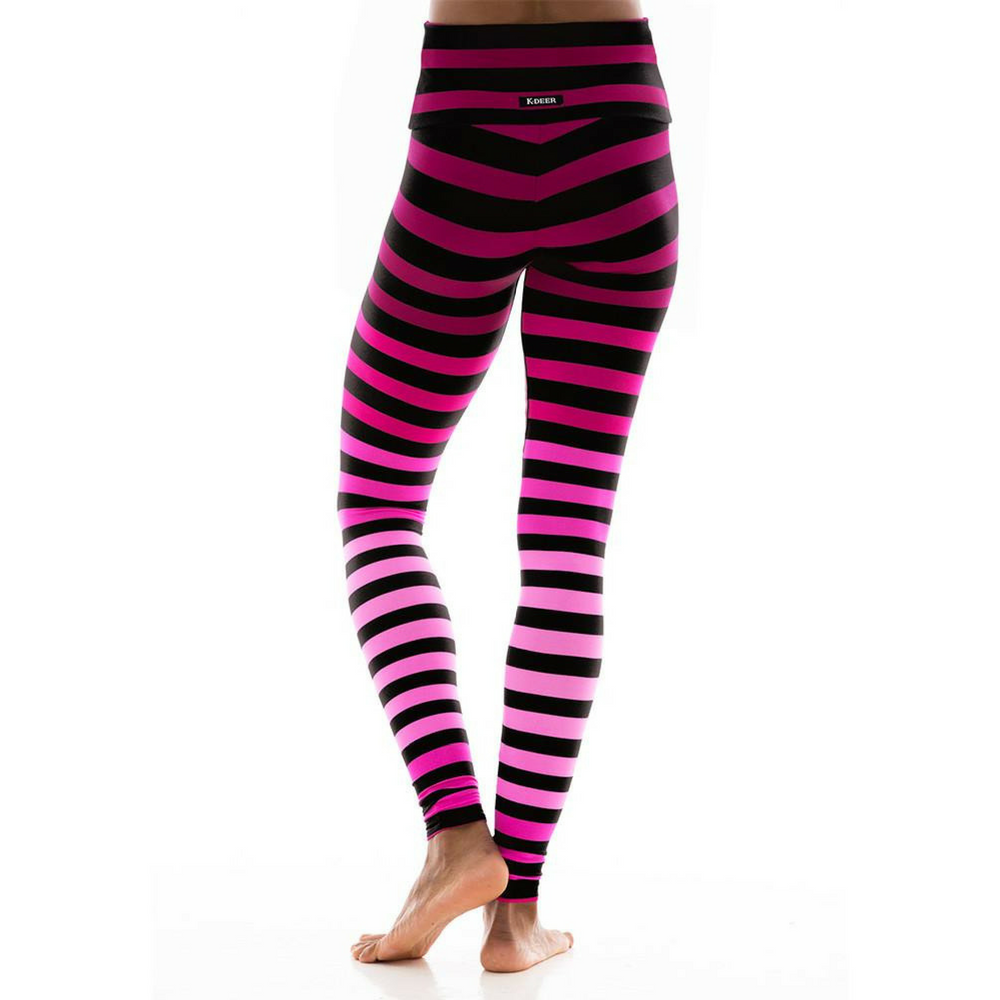 Yes, I have the LaLa Top myself in 6 different colors and prints, and this Pink is my favorite one. Maybe you are wondering why I have so many LaLa Tops? Because they feel so comfortable in my yoga practice. The thin crossed straps keep my range of motion for my shoulders in for example backbends. The combination of the soft fabric and the fit that stays in place without pinching, allows me to focus on my yoga practice for 100%. And I just love the look of the design. 
Because of this print, I started to sell Teeki at YogaHabits. I already had experienced the fitting and fabric of Teeki were amazing when I once borrowed a Teeki legging from a friend when I had forgotten to bring my yoga clothes to class. But it was this print ... love at first sight.. that stayed. And that these lovely yoga leggings are made from recycled plastic water bottles, even increases the good feeling factor.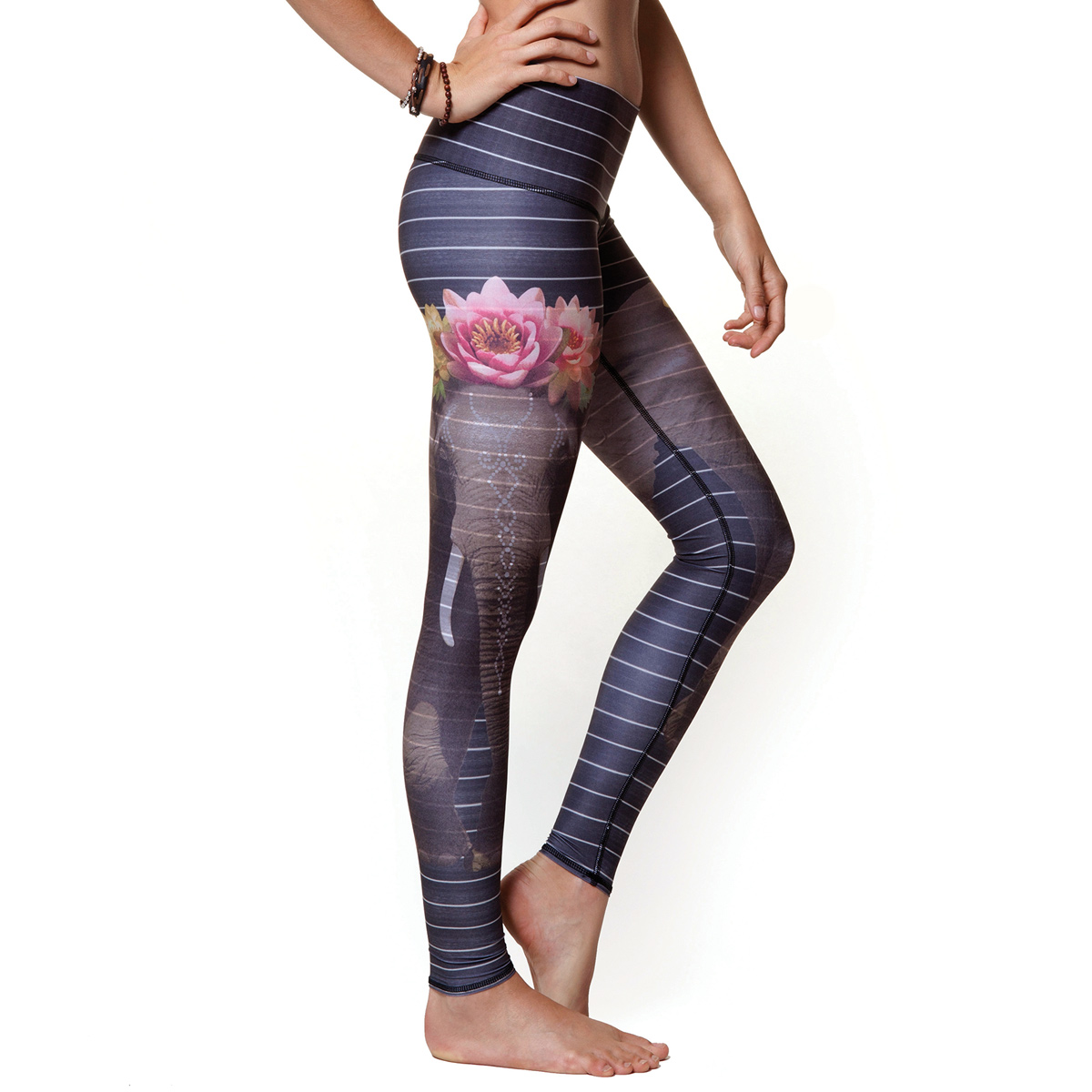 I love to wear Noli yoga leggings both during my yoga practice, teaching yoga and during the rest of the day. With the beautiful prints by Noli, these leggings are also super nice to wear while drinking a smoothie in the city with a friend or while working on a blog with a nice cup of tea in one of my favorite spots in the city. And with the slightly thicker material in comparison to most high-tech yoga clothing brands, I also like to wear these yoga leggings while making a long walk in the Dutch dunes. Besides the famous Tree leggings, I also adore the print of this Eden Noli yoga leggings.
 Click HERE to check the complete yoga clothing collection.