What's your response?
How do you react to photos of yogi(ni)s in yoga postures that you can't do yet? Are you approaching it as inspiration or 'there will be a time that I can do that too'? Or do you react from a place of fear, scarcity and/or 'what is even the purpose of doing these kind of things?' At the social channels of YogaHabits I see a lot of people that fit into the first category. Since everything we give attention will grow, I still have written a yoga blog about it.
In other words, do you find these kind of photos beautiful, motivating and/or are you full of wonder? Or do you approach it as a 'show-offs', someone that probably is anatomically double-jointed (whatever that is supposed to be ???) or do you think it's nonsense since you were taught that yoga is not about how the postures looks like?
And how do you approach other things that are not within your comfort zone? Because the goal is of course to practice yoga off the mat during the whole day. For example, do you sometimes doubt your own capacities? I do! But luckily my yoga practice helps me to bring me back from the figments of my imagination that freeze me.
You may have heard it before, but if one person can do it, it's also possible for others. Yes of course, it might require a lot of practice and time, but it is possible. And that is usually the route that these inspiring yogis have taken as well. And of course, the yoga postures of someone who has been practicing only for a few months look very different from someone who has been practicing daily for 25 years. Probably you don't find that strange with regard to other subjects (think about all the study and work experience we do for those things)?
The funny thing is that often is thought that these yogis are born like that. Or that the body of those yogis is anatomically incorrect/strange. For example, 'double jointed'. Being born like that is of course correct to the extent that children often make rapid progress in yoga poses because life has printed fewer impressions is the body yet. But even if they started early, they have still done the work for their yoga postures. But here it's in general about yogis who have not started their practice as a kid. Consider what is possible if you will practice yoga postures for about 5 to 6 times a week for 20 years consistently...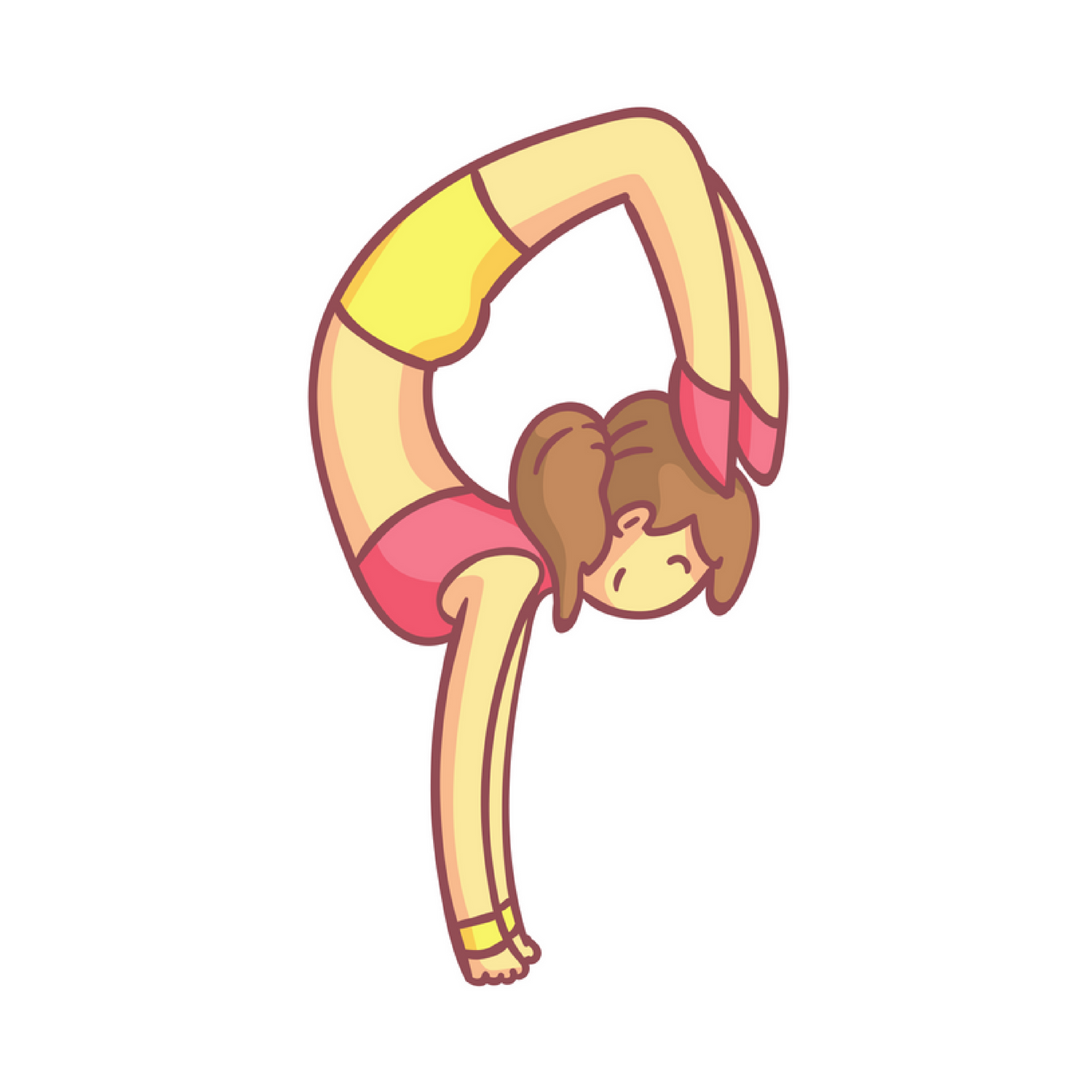 You don't even have to be flexible, strong and healthy to start your yoga practice. On the contrary, practicing yoga postures is going to help you with that. It's just a process. Also the kind of postures are suitable for you at the moment. For example, handstand scorpion is a posture that is not available for me yet, but it might be in the future if I keep on practicing. What I can do now is for example working on my shoulder strength in other yoga postures and on my balance in other (arm) balances. And to enjoy the benefits my practice already brings me in the meantime. In this perspective it is true that it isn't about the postures, but they do help very good with everything else that is yoga as well.
Are you also sometimes thinking that you are the only one who is faced with a certain challenge? Of course not everybody faces exactly the same challenges. But in general there are people that are facing the same challenges as you do. We usually only are not aware of it yet. And your neighbor in your yoga class might not face the same challenges as you, but will definitely face other challenges. This could also be in a different area than only physically, whereby we often have the tendency to overlook it more often. After all, we work on body, mind & spirit.
The other side of the coin of these challenges is that they help us to feel humility. And to feel compassion. Both towards yourself as towards others. All of this while practicing yoga side-by-side in class, where you could find so much love. Understanding, compassion and support without victimization. Step by step, breath by breath. Just as we could support each other in the online yoga community.
There is never a final in practicing yoga asana. A good friend of mine compares it with a horse that keeps running behind a carrot on a racetrack, but the carrot is kept in such a way that the horse still cannot reach it no matter how hard it runs. In the case of yoga, the carrot will change with the ever-expanding awareness of what is possible. Not only in the physical field, but also in the field of other yoga paths such as pranayama, mantra, kriya and meditation.
Maybe we should just follow the approach of Pippi Longstocking: "I've never done it before, so I think I can do it."
How are you inspired the most? When are you in a state of wonder?
Enjoy your Habits© today with love and light!
Aimée Kuntz
Never ever again miss anything from our yoga blog?
Do you want to implement more yoga lifestyle habits, step by step? To become more relax and create & enjoy your ideal life by heart? To live according to your intention? Your pursuit of happiness? It is our goal to help you with this. 
SIGN UP FOR OUR NEWSLETTER and never again miss any of our yoga blogs again.