Are you ready to deepen your yoga practice? For example by immersing yourself in the yoga philosophy? Then this yoga blog could help you to get started in a practical way.
Although yoga postures (asana) do a lot for you, yoga is much more than just yoga postures. This can be seen, for example, in the eightfold path based on the Yoga Sutras of Patanjali, consisting of Yama, Niyama, Asana (these are the yoga postures), Pranayama, Pratyahara, Dharana, Dhyana and Samadhi. This eightfold path is something for another yoga blog, but have you already heard about mantra yoga?
Yoga sutra 1.2 of Patanjali describes yoga as follows:"Yoga is stilling the modifications of the mind". Mantra yoga could also help with this. In mantra yoga you repeat a certain word or a sentence to achieve a calm and peaceful mind.
By singing a mantra over and over, you focus your attention on only one thing, leaving little room for other thoughts. In this case while studying the yoga philosophy. And the singing of the yoga sutra in Sanskrit also create all kinds of vibrations that can create more balance in your 5th chakra.
In advance it can sometimes seem a bit strange to start singing mantra. Nevertheless, I can really recommend to give it a try. Most people find it very lovely once they start (or at least don't hate it); especially because then they experience themselves how it benefits them. And the good news is that you DON'T have to be able to sing. Personally, I can probably sing about 3 tones without going out of tune. It's a wonderful thing to be able to sing mantra anyway!
Traditionally, the singing of mantra is often repeated a specific amount of times. For example 21, 54 or 108 times. If you happen to have a mala, you can use it to help you keeping the allotted times. A mala necklace traditionally has 108 beads, so you can move up one bead each time and know when to stop singing automatically once you have reached exactly 108 times. If they are traditionally knotted, there is also just enough space between the beads to easily follow the beads with your fingers. By the way, there exist also beautiful mala bracelets with 21 beads. (I would advise to choose for a handmade mala with real quality stones made in good work conditions). By choosing one in gems that suit you, you immediately have a beautiful piece of jewelry that you can wear outside your yoga practice.
Take the time to study the yoga sutra. For example, study/sing one yoga sutra per day or week. Once you have studied all yoga sutras, you can just start over. Because you and your life have changed in the meantime, you will see that you will apply it differently and learn new things from this new perspective.
Personally, I first start by reading the 'yoga sutra of the day' and about its meaning. Thereafter I sing the mantra 108 times. Then I take the sutra into my meditation: to fall back on if my thoughts wander or in an analytical meditation.
The moment I face a challenge during the day, I try to remind myself of the yoga sutra. To investigate how the yoga sutra could show a different perspective on the situation. In this way it is not only the theoretical study of the yoga sutra, but you can understand it at a deeper level and apply more of the yoga knowledge.
For example, I noticed myself that I easily have the idea that I 'get' a yoga sutra, but that I actually have many blind spots in my behavior, which means that I actually don't apply the yoga sutra in my life all the time (and apparently do not really understand it). Sometimes it can help to write in your journal regarding the yoga sutra and the challenges you face in your life. Or maybe even better, talk to people/other yogis about it, so they can help you find your blind spots. If you're lucky, you have a yoga teacher who might be able to help you with this. Who can ask you certain helpful questions that help you to find out your blind spots.
By the way, yoga is originally something that you learn directly from a teacher. Orally, from teacher to student. This is important not only for learning the technique of yoga postures, but also for yoga philosophy. So that it can be explained in a framework that fits your experience and background and so you have the opportunity to ask questions. And to learn the pronunciation of the sutra. Because chances are that if you pronounce the Sanskrit yoga sutra incorrect, it probably means something different than you think you are singing. So if you have the chance to learn the yoga sutra from someone in person who has studied it for years, I definitely recommend it!
To get started with this, you obviously need the yoga sutras. Of course, you can find them online via google. However, what I find more useful is using a book. Then you do not only have an overview of the yoga sutras, but also an explanation per yoga sutra. Plus, using a book helps you to not become distracted by other things in the online world (such as social media or e-mail): mega bonus point during your yoga practice, right?
For this I use the following books:
The Yoga Sutras of Patanjali | Sri Swami Satchidananda
This book is like a written version of the conversations that Sri Swami Satchidananda (Sri Gurudev) had with his students. As a result, the explanations on the yoga sutra have become accessible to the modern yogi. For me it also feels as a book in which much compassion is shown for the yoga student.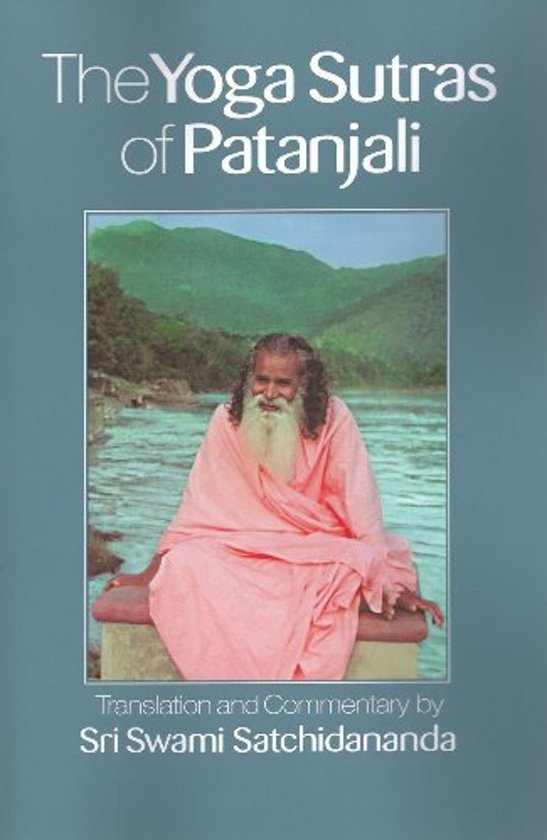 The Yoga Sutras of Patanjali | Edwin F. Bryant
The author of this book has tried to translate the yoga sutra as literally as possible. In this book, the insights of traditional commentators are also included in the explanation of the yoga sutra. This book requires a bit more study than the book above, but does gives a lot of information.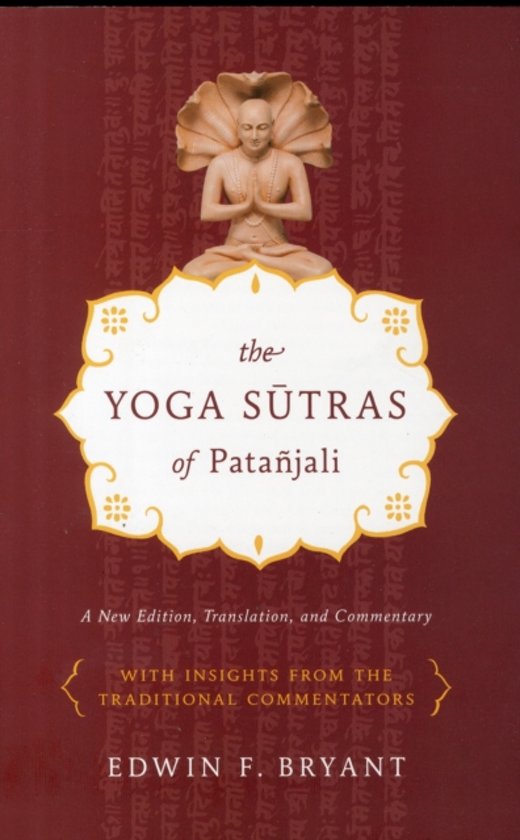 Core of the Yoga Sutras | B. K. S. Iyengar
This is a book that I am reading at the moment in addition to studying the books above. In this book Iyengar discusses the yoga sutra not in order of sutra number, but per subject such as 'The Natural State of Consciousness' or 'Characteristics of Consciousness'. This in combination with Iyengar his knowledge of and vision on yoga.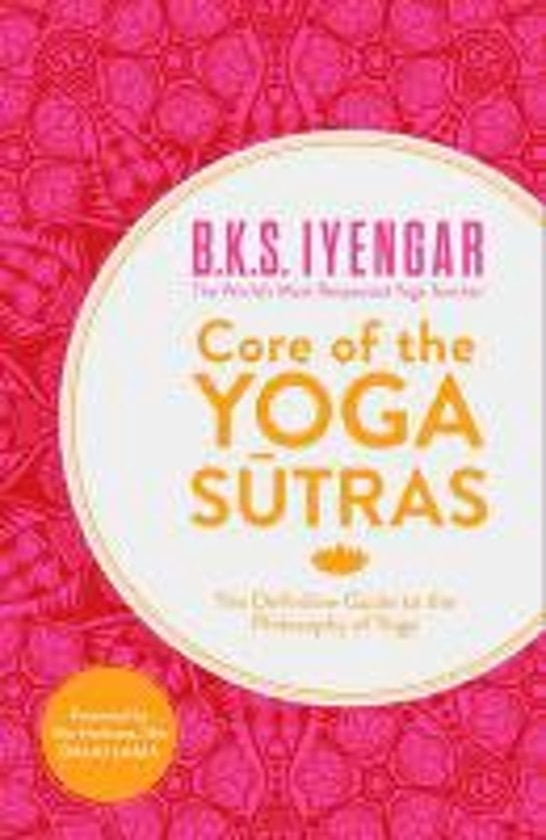 How yoga works | Michael Roach & Christie Macnally
Have you become more interested in the yoga sutra because of this yoga blog, but are you not (yet) interested in chanting them or studying sutra for sutra? Then I can recommend the book "How yoga works". This is a novel in which the yoga sutra are incorporated into a very beautiful and easy to read story. It already has been my favorite yoga book for some years now and I have heard many positive comments about it from others. This book also helps to apply the yoga sutra in your life.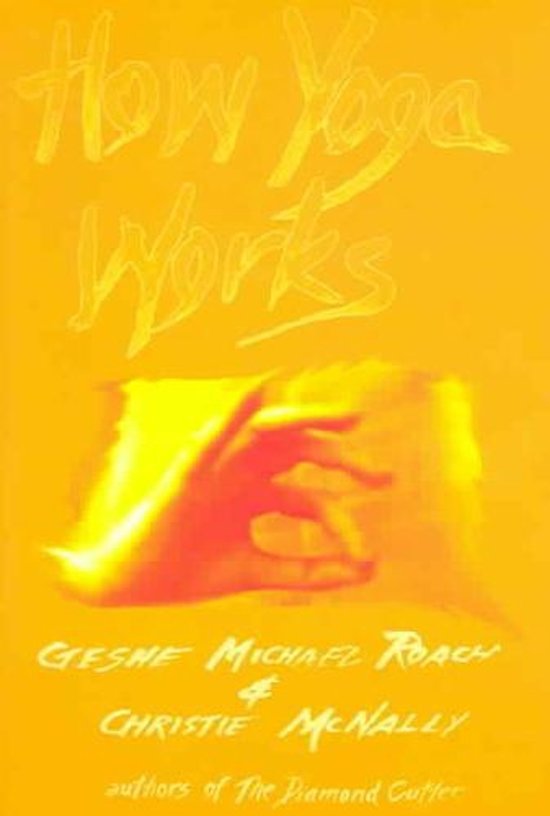 Enjoy your Habits© today with love and light!  
Aimée Kuntz
Never ever again miss anything from our yoga blog?
Do you want to implement more yoga lifestyle habits, step by step? To become more relax and create & enjoy your ideal life by heart? To live according to your intention? Your pursuit of happiness? It is our goal to help you with this. 
SIGN UP FOR OUR NEWSLETTER and never again miss any of our yoga blogs again.