Products tagged with K-DEER Dutchess
K-DEER
Sneaker Length - Dutchess (S/M/L)
Article code
K-DEER 7/8 Sneaker Length Dutchess S
The K-DEER Dutchess yoga leggings is high-waisted, has an ankle length, is camel toe free and very flattering. Eco-friendly produced with mindful values! This yoga legging in ankle length also looks amazing with sneakers, flats, high heels etc. And of cou
K-DEER
Legging - Dutchess (XS/S/M/L/XL/2X)
Article code
K-DEER Legging Dutchess XS
The K-DEER Dutchess yoga leggings is high-waisted, extra long, camel toe free and very flattering. Eco-friendly produced with mindful values.
K-DEER
Capri - Dutchess (L)
Article code
K-DEER Capri Dutchess L
The leopard K-DEER yoga capri is high-waisted, has a flattering fit and make your legs look awesome. Camel toe free! Designer yoga clothes with eco and yoga values.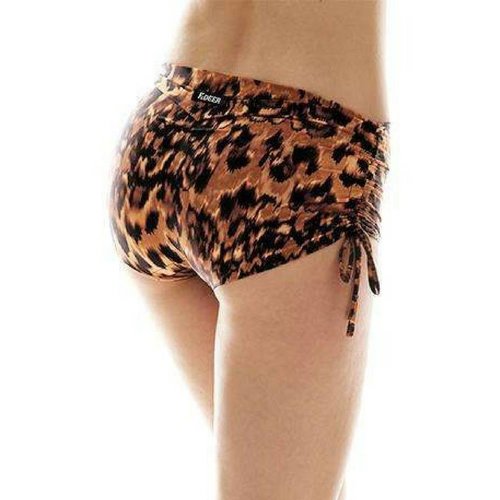 K-DEER
Bum Bum - Dutchess (XS/S/M/L/XL)
Article code
K-DEER Bum Bum Dutchess XS
K-DEER's Bum Bum yoga shorts are especially designed for hot yoga. The thin but flattering fabric is form-fitted. With side strings for the perfect fitting.