Products tagged with Zwarte yoga tank top
Dragonfly Yoga Wear
Christine Sports Tank Top - Black (XS/M/L)
Article code
1201012 Dragonfly Christine Tank Black S
Dragonfly's Christine Tank Top has a racerback and built in bra support. The high-tech fabric is so soft that this long yoga tank top feels like a second skin. Made in Europe.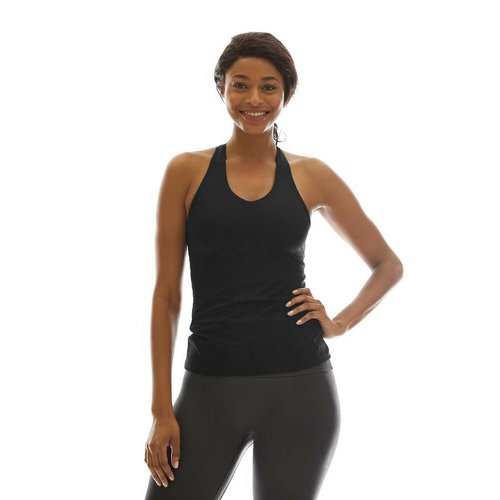 K-DEER
Tank Top with Shelf Bra - Solid Black (XS)
Article code
K-DEER Tank Top with Shelf Bra Solid Black XS
K-DEER's Yoga Tank Top with a built in soft low-impact shelf bra. Soft seams at the neck, arms and hem provide one less distraction in your active life.