Onzie Yoga Wear
Hoodie extra long - Fleece Long Jacket - Taupe (M)
Article code
Onzie Men 715 TAU ML
Extra long and fully adjustable, the limited edition Fleece Long Jacket will keep you warm before and after yoga. This two toned jacket features a zippered front closure, drawstring hoodie and front pockets.
Onzie Yoga Wear
Mens Long Legging - Rust Block (M)
Article code
Onzie 505-RBLC-ML
These men yoga legging by Onzie yoga clothing combines high-tech fabric with a cool design that stays comfortable in place so you could focus on your practice.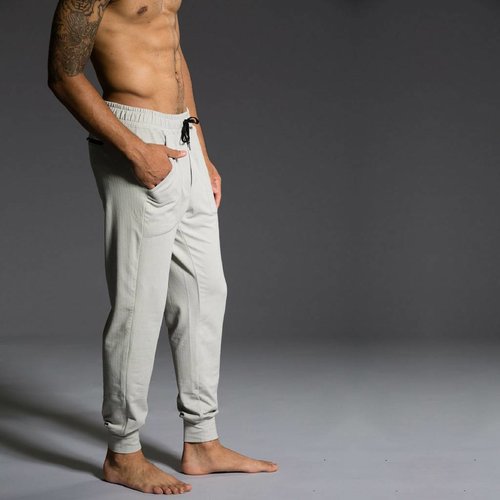 Onzie Yoga Wear
Classic Jogger - Khaki Herringbone (L)
This men yoga capris is made of lovely soft high-tech fabric. Men yoga pants with functional side pockets, back pocket with zipper and drawstring waistband.
Onzie Yoga Wear
Classic Mens Short - Charcoal (L)
Article code
Onzie 500-CHAR-LXL
Classic and comfortable men's short. This short comes with a fully-lined and fitted pouch providing support and comfort. Length falls at the mid-thigh.