YogaHabits gives back by planting trees. For this 2% of the turnover is reserved and trees are planted monthly via Tree-Nation. On average, more than 5 trees per order are planted.
Up to now, 8.467 trees have been planted and a few hundred more are added every month. Check the progress of the YogaHabits forest HERE.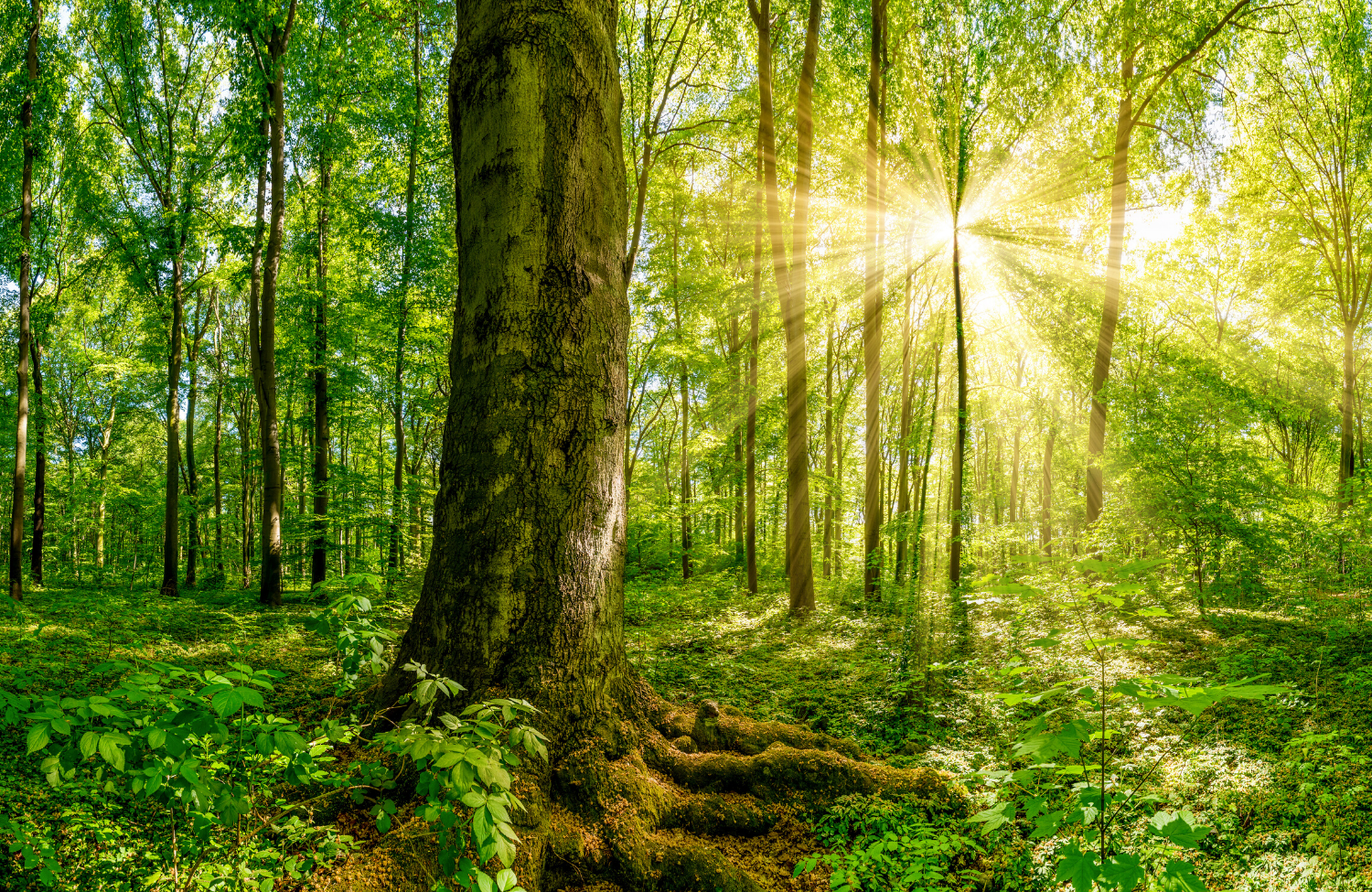 Why planting trees
By planting trees, we (among other things) contribute to restoring deforestation. This has an effect on CO2 emissions and oxygen, the temperature, the prevention of erosion, the filtering of water and functions as a habitat for animals.
By donating trees we can also contribute to improving the living conditions of people who currently live in circumstances that definitely need to be improved. Circumstances that we would not like to see for ourselves as well. And created in a way with involvement of the locals, who also reap the benefits from this as well.
For example by getting paid for planting the trees. But also through the yields of the trees themselves, such as the fruits of the trees and because soil is better suited for growing food.
We are all interconnected. My dream is that we can all live in happy, free and good living conditions. Physical, mental and spiritual.
Lokah Samastah Sukhino Bhavantu
"May all beings everywhere be happy and free, and may the thoughts, words, and actions of my own life contribute in some way to that happiness and to that freedom for all."
Yoga is about planting seeds
From the perspective of ahimsa nonviolence, it is important not only to try to prevent as much damage as possible, but also to take responsibility for repairing damage that has already occurred.
When you study the yoga sutra, it becomes clear how important it is to plant good seeds. Planting seeds and removing weeds. Because if you plant a seed in an infertile place or do not continue to take good care of it, it cannot grow into a nice big tree.
Literally and figuratively. After all, all actions have an effect. Studying the entire process related to planting seeds will give you an insight into the principles of life. I like to be in nature every day. It even makes me really happy.
If you want to receive something more of something, the yoga sutra advises to actually give away that what you would like to receive to others. If you enjoy this giving (especially because you value receiving that specific), giving will become receiving at the same time. And you place a seed in your head that makes how you give so normal to you that this mental seed will influence what you will receive.
The principle of planting seeds plays an important role in my life in several ways. This includes (trying to remember) to respond in a way that I would like to be treated myself. With the people around me, in customer service, in contact with my suppliers and with how the products I sell are made.
And do you know what I noticed? That the YogaHabits customers are very nice and sweet (just like most people in my life). Every sweet reaction and every nice contact always puts a smile on my face. So thank you!
I see everyone I interact with, directly and indirectly, as a karmic partner. The includes the earth, the world. That is why I enjoy figurative planting of good seeds by literally having seeds planted. To let it grow into strong beautiful trees and sparkling communities. And that everyone can be connected to nature in themselves and around them.
Because breathing is so important in yoga, it also feels extra important to take care of the trees that support being able to breath. As humans, we have the opportunity to become aware. And to take care of all minerals, plants, animals and people in this world with this awareness. In this way we can also give back to the trees that show us the principles of life.