Om & Ah Sweaters en Hoodies
Om & Ah London maakt inspirerende luxe loungewear en werkt alleen met ethisch geproduceerde kleding. Heerlijke zachte sweaters & hoodies met inspirerende quotes.
Om & Ah London
Artikelcode
Om & Ah - Relaxed Sweater - Rose - Marilyn - M
De comfortabelste trui die je ooit zult hebben! Duurzaam gemaakt van een heerlijke biologische katoenmix. Met de quote: Imperfection is beauty, madness is genius and it's better to be absolutely ridiculous than absolutely boring - Marilyn Monroe
Lees meer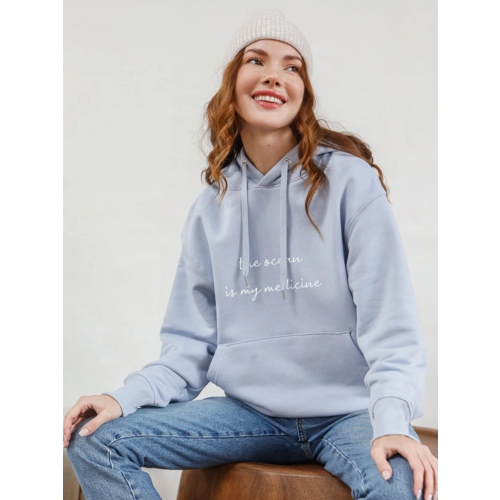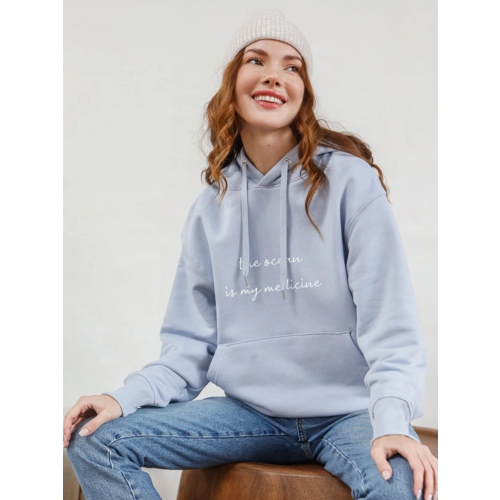 Om & Ah London
Artikelcode
Om & Ah - Luxury Hoodie - Sky Blue - Ocean - S
De Luxury Hoodie is comfortabel, praktisch en oh zo luxueus. Gemaakt van zacht aanvoelend biologisch katoen. Met een trendy oversized model, een capuchon die je hoofd warm houdt, lange mouwen die eindigen met geribbelde manchetten en zakken aan de voorkan
Lees meer
Om & Ah Sweaters en Hoodies
Om & Ah London maakt inspirerende luxe loungewear en is opgericht door Charlotte en Claire.
Om & Ah London werkt alleen met ethisch geproduceerde kleding. Ze besloten vanaf het begin dat dit de enige manier is waarop ze kunnen werken, de enige manier waarop ze willen werken.
Het is hun doel om ervoor te zorgen dat al hun leveranciers en fabrikanten uitzonderlijk hoge normen van ethische en ecologische productie bieden. Om & Ah is er trots op dat de fabrikanten die ze leveren onafhankelijk gecertificeerd zijn.
Alle Om & Ah kledingstukken worden momenteel bedrukt in hun gespecialiseerde Britse productiefaciliteit en over de hele wereld verzonden.
Al hun producten zijn WRAP-gecertificeerd, in feite de hoogste wikkelcertificering die kan worden toegekend, waar ze heel blij mee zijn! Dat betekent vanaf de eerste dag een no-sweat-shop, humane, duurzame manier. Hun W.R.A.P. certificering is slechts een kleine indicatie van hoe hard hun fabrikant ervoor zorgt dat de naai- en snijvloeren aangenaam, productief en comfortabel zijn.
Het proces van de Om & Ah-fabrikant: door nieuwere, efficiëntere verfmachines te gebruiken, gebruiken ze 7x minder water dan het gemiddelde voor kledingfabrikanten, wat een besparing van 24 miljoen liter per week oplevert. Al het water dat ze gebruiken, gaat door een filtersysteem waardoor het kan worden gerecycled.
Hun fabrikant is een groen bedrijf in hart en nieren en grijpt elke gelegenheid aan om de co2-uitstoot te verminderen. Ze gebruiken zonne-energie om hun naai- en snijfaciliteiten van stroom te voorzien, LED-verlichting met bewegingssensor en dakramen in elk gebouw, en oplaadstations voor elektrische auto's om werknemers aan te moedigen groen te gaan.
De faciliteiten van hun fabrikant en het hoofdkantoor in LA produceren bijna geen stortplaats omdat ze vrijwel alles recyclen dat niet in een T-shirt kan worden veranderd. Ze hebben hun snit geoptimaliseerd om het gebruik van plastic te verminderen, en overtollige stof wordt gerecycled tot een aantal dingen zoals slabbetjes voor baby's of vulling voor bekleding. Laat niets verloren gaan!
Sommige van hun producten benadrukken of ze zijn gemaakt van Eco-stof of 100% biologisch katoen en al hun kledingstukken die in het buitenland zijn gemaakt, zijn allemaal FAIR TRADE, 100% sweatshop-vrij en PLATINUM WRAP GECERTIFICEERD.
Ze geven veel om onze planeet, hun werknemers, hun impact en hun klanten. Om & Ah London blijft innovatieve manieren vinden om elke dag beter te zijn dan gisteren!
Om & Ah is zoveel meer dan een merk voor Charlotte & Claire: voor hen is het een familie!