Yoga is about so much more than just yoga postures. And that is exactly what Fiona & Marleen from YogaSisters are supporting in their teachings. Dharma and energy are therefore subjects in which they are very interested. Besides the fact that their answers to the questions in this section provide a lot of inspiration, this time you immediately get the vision of two yogis in one edition.
About YogaSisters Fiona & Marleen
Fiona & Marleen, not Sisters by blood but Sisters by yoga. Maybe you already know them via instagram or via the Pop-Up Yoga sessions, which they have organized in various cool places. With these sessions they have made yoga in its most physical form accessible to many people. 
Recently Fiona & Marleen noticed that it was time for the next step. "Never before have we felt so strongly that we have to go in a different direction. This happened because of walking our own spiritual path (and corona). We feel that we have no choice but to share with you that yoga is so much more than just practicing yoga postures." 
With the new YogaSisters they focus much more on the innerwork, integrating in this modern age with respect for the ancient traditions of yoga and its philosophy.
How has your yoga practice changed your view on the subject
energy
?
At first we used to go to yoga classes because you feel so good and satisfied afterwards. Not knowing that we are generating certain energy (vayus and so kundalini). As we delved deeper into yoga philosophy and gained more and more experiences, we felt very strongly that there is more.
Our first experience with these "higher aspects" was in a deep (and long) savasana. There was a feeling of "bliss" and feeling at home and tears came to our eyes. It was a point that makes you feel there is more. And it keeps you going to classes: craving the same experience. And sometimes you are lucky to experience it again.
But in that case you actually let others do the work. Because actually, you can have this experience every day if you really go all the way in. A road that can be tough, confronting and confusing. When we came into contact with Tantric Hatha, everything fell into place. It is such a beautiful and complete energetic practice, giving you exactly what you need every time. Not what you want, but what you need.
What does the word
dharma
mean to you? And what is your dharma (as you understand it today)?
Live from your heart and trust your own intuition. 
Fiona: Bringing peace and lightness to life. Don't take it too seriously and let yourself be guided. 
Marleen: Bringing pleasure and lightness to life. Have fun and enjoy yourself to the fullest.
What are the elements of your yoga practice? And if that contains more than practicing yoga postures, could you tell us more about this?
Asanas, Pranayama & Kriyas and work with a specific Vayu. Vayu means: "to move" or "to carry" and can be explained as an energy system. 
We have five main Vayus, and each of these Vayus has a location, function, direction, and action. The vayus are the most accessible and changeable of all energetic systems.
To practice yoga daily, year in year out, asks for a lot of discipline and self compassion. What has helped you to create this habit?
You should only do what feels right for you. You don't have to be on the mat every day to be a "real" yogi. Some yogis don't practice asanas at all. Yoga is a lifestyle and a way to tune in.
Fiona: I didn't have a daily asana practice. Especially if you teach a lot physically, it can sometimes be a bit too much. At the moment I am doing a 108 sadhana through the Moon Sun Fire app and I really like it. I still enjoy being guided through it. I then go deeper into the practice than if I had to do it on my own.
After a month I really felt the benefits of a daily full yoga practice. But in the beginning it took some time to figure it out because you have the rest of your life next to it. In the meantime I get up at 6 am and plan everything around it. Hopefully I can keep this up after my 108 days. But here too I will see how it feels because nothing is a necessity on its own. I personally don't think sticking to something because "one should do that" isn't yoga. Instead it's about listening to yourself and feeling what you need.
Marleen: To be honest, I still don't have a daily practice, if you talk about at least one hour of yoga a day 7 days a week. On the weekend I only do it when it feels good, but it is also often good for my body to have a rest after another week full of teaching, sports, work, social contacts, etc. Then just doing nothing feels so good.
On the other hand, I do notice that since the 50hrs Hatha Tantric training I do my practice more often, without it becoming a must. In my opinion it is important that you do it from an intrinsic motivation and not because you have to. Only then will you keep going and will the benefits of a daily practice become more and more important to you.
Which challenges did you face in your yoga practice or in living your dharma (like experiencing resistance or not yet making the impact you wanted to make)? And what have you done to face this phase?
There are so many challenges. The biggest are dealing with your own beliefs and the expectations of others & society. Another challenge is to have faith and trust in yourself. That you are not going crazy, but that you are creating a new reality. Your own reality where everything is possible.
Which insight (such as a cue from a yoga teacher or something from the yoga philosophy) has impacted your yoga practice substantially? 
Yoga consists of a complete practice of asana, pranayama and meditation. And not, as we see a lot here in the west, only asana or for example only 5 minutes for pranayama and/or meditation. Mindblowing.
"Just practicing asanas is not yoga. We are just asanas practitioners". ~ Danny
"Where focus goes, prana (energy) flows". ~ Octavio
Which (yoga) book do you recommend?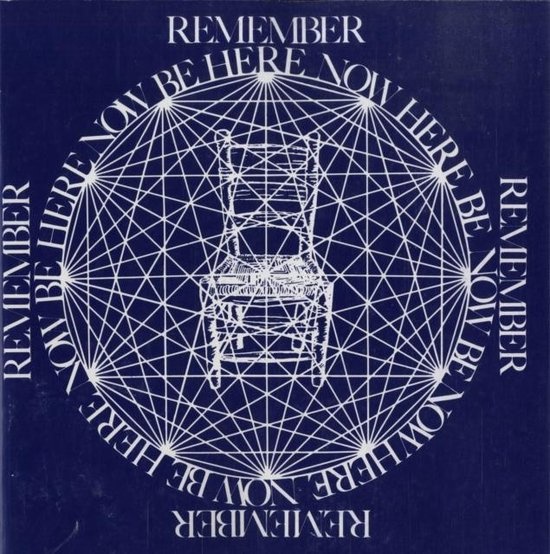 The Celestine Prophecy by James Redfield.
How can we support you in your dharma? And how can we connect with you (website, social media, etc.)?
By immersing yourself in what we have to say and entering into a conversation with us. We keep a journal on the website where people can post comments and questions. 
You could also take (online) lessons with us and/or come to our events & retreats. We want everyone to experience the magic of a full practice. This practice is accessible to all levels.
Website: www.Yogasisters.nl
Facebook: @Yogasistersnl
Instagram: @Yogasistersnl
Photo of the YogaSisters made by Firma Goed Verhaal
The YogaSisters approach
"We use yoga -in the broadest sense of the word- as a tool to (re)find a deep connection with yourself. The guiding principle is: asanas, pranayama and meditation; also in this order. Yoga is a powerful tool that shows you how and where you stand in life and brings you step by step closer to your life's purpose. The further you go, the more you will experience that everything is energy (prana) and that you can regulate this energy. 
With Yoga Sisters, we aim to create a yoga community for everyone who feels welcome, with whom our story resonates and who, just like us, want more than just physical activity. Let's break through the current approach to yoga in the west and let's look together for inner growth, depth and connection." 
Never ever again miss anything from our yoga blog?
Do you want to implement more yoga lifestyle habits, step by step? To become more relax and create & enjoy your ideal life by heart? To live according to your intention? Your pursuit of happiness? It is our goal to help you with this. 
SIGN UP FOR OUR NEWSLETTER and never again miss any of our yoga blogs again.