Vinyasa flow
Vinyasa yoga classes come in many different variants, such as basic flow, relax flow, strong flow, flow4all or slow flow. Many of these variations already emphasize an important element of vinyasa yoga: the flow with which you move from one yoga posture to the other. Other yoga schools make a distinction in their vinyasa classes based on beginners, intermediate and advanced. And also prana yoga and power yoga are vinyasa yoga classes.
Regardless of which vinyasa yoga class you are in, there is a good chance that the warrior postures will be practiced. In addition, a characteristic of vinyasa yoga that you move with your breathing.
Vinyasa yoga classes can be very intensive and certainly fall under the yoga classes where you can sweat a lot. Breathing itself is also often used to create heat in the body. Of course that is much less the case in gentle vinyasa lessons. One thing is certain, there is enough choice in vinyasa lessons; enough options to choose a variant that fits what you can use best at the moment.
No fixed series of yoga postures
Vinyasa yoga does not have a fixed series of yoga postures, so there can be a lot of variation in the practiced yoga postures.
Difference between Vinyasa and Ashtanga yoga
Although Ashtanga Yoga is a form of vinyasa yoga, most vinyasa yoga classes are no Ashtanga Yoga classes. It still does make use of flow and breath. Characteristic of Ashtanga yoga is that this vinyasa style does make use of fixed series of yoga postures. Read [HERE] more about Ashtanga Yoga.
Vinyasa Krama
Within the dynamics of vinyasa yoga, a vinyasa yoga class can be made accessible for different 'levels' by using kramas: different steps or variations in a posture. You start with the simplest variant. By only trying to master the next variant/step if you have mastered it properly, you can ensure that you do not go further in yoga postures than what is of therapeutic value at that moment.
Vinyasa yoga clothing
For vinyasa yoga, it is comfortable and practical to wear yoga clothing that wicks away moisture quickly and moves perfectly with your movements while (of course) staying in place. Therefore it is often nice to choose for yoga clothing made from high-tech fabrics such as K-DEER, Noli and Onzie. Most women choose to wear yoga leggings in combination with a yoga bra top and/or yoga tank top. Here are a few of our favorites: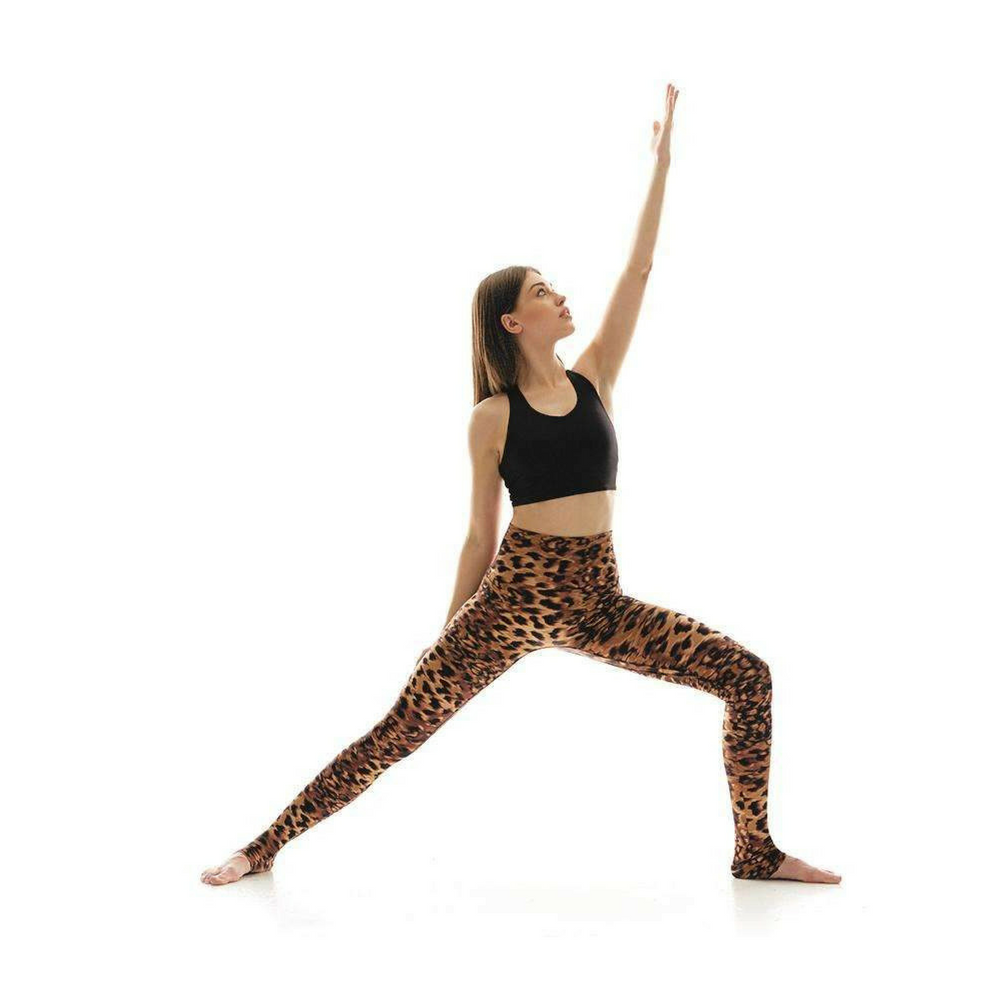 Click [HERE] for more beautiful yoga clothes for vinyasa yoga, all produced in good working conditions.