A yoga story about our thoughts
The funny thing is that the better I am able to relax, the more I notice how much tension we can experience. We usually call this 'tension' stress. But actually stress is not describing exactly what you are feeling. Are you then feeling overwhelmed, anxious, frustration, etcetera?  But to be so specific, you have to connect to your body. To your feelings. To your emotional body. And our minds can find that scary… AS IF it would go wrong completely if one would really feel what was going on. So, usually we love to stay in our mind. That seems the safe and/or easy way.
How your mind is fooling you
But our mind is a strange thing. Yes, we definitely need it and we probably all won't like to 'lose our mind'. But I also think that we often overrate our mind. Like it's the only truth. Which is actually funny as well, because if you look at what your mind perceives as the truth from another perspective, this truth is usually not set in stone.
The thing our mind is very good in is going trough our memories -our perspective on the past- to try to predict the future. But by keep on thinking about that not-so-fun moment, it's almost like it is still happening. Or the other thing I was personally really good at (and I have heard many others too): worrying about what might happen…. which is again making you feel not so good, while the thing one is actually thinking about is still fiction at that moment.
Although it is valuable to learn from our experiences, we often overlook that we don't perceive the present anymore, but are actually living in the past or future (in our mind). So we relive our memories all the time. And with keeping the same thoughts, we thereby also re-create the same future, which assures our mind that it was right to project the past to the future. Which is a good recipe to stay the same and to create more of the same.
The tranquility of an empty mind
On the other hand, who doesn't want to feel really good (more often)? Thereby I am not talking about not feeling our pains anymore, but truly feeling love, joy, gratitude etc. And those feelings happen in the now. Also, those feelings are not interrupted by thoughts that are reproducing the past.
If we practice yoga postures, we shift our focus from our mind to our physical and emotional body. You tune in to your physical body; to feel how the different body parts work together. If emotions come up, you can tune in to that energy in motion.
You can tune in to your body by focusing on what you feel. Instead of thinking how it works, you experience it. At that moment there isn't much room left for thoughts. Instead, you are in the now and are creating new neurological patterns and thereby new stories (instead of reproducing the past).
Another way that helps me enormously to feel more relaxed is to practice alternate nostril breathing (nadhi shodhana). It calms your sympathetic nervous system. Since it isn't difficult to do, it's also an easy way to observe your breath. Overtime, this will also improve your breathing during the rest of your day, whereby you will feel better equipped to receive the now, which might also help to (again) not going back to your memories to reproduce the past.
Of course, you take (some of) that tranquility from your yoga practice with you off-the-mat. But maybe you are ready for a next step? Are you for example comfortable with observing your thoughts? And have you ever 'played' with it. For example if you observe a specific thought that you recognize as one that you have already thought many times, you can of course also start to investigate what emotion is triggering it and what you need to release it.
But if the thought is coming back again and again because it is part of a stubborn neurological pattern, you can also deliberate think on something else. The reason why this can work is that nerve cells that are no longer firing together are no longer wiring together (and therefore the neurological pattern is not fed anymore). Your body is continuously making new neurological patterns and is letting the ones that aren't used anymore go (Breaking the Habit of Being Yourself by Dr. Joe Dispenza). To be explicit about this, please don't do this to ignore or suppress uncomfortable feelings, but use it as a tool to break a neurological pattern that is not serving you.
Meditation to change your habitual thoughts
Would you like to know a perfect yoga tool to observe your habitual thoughts? That is sitting in stillness (also known as meditation).  What helps me to change such habitual thoughts is using the following steps in my meditation:
1. A body scan using the chakra's. This helps to go from the analytical beta state to the sensory alfa state in the brain, which helps to change the subconscious mind.
Click HEREto read more about this chakra meditation
2. Essentially, the rest of my meditation is focused at enjoying my breath.
Read HEREmore about this technique.
3. However, thoughts and emotions have the tendency to come up while sitting in stillness. Therefore:
a) Observe these thoughts and emotions, including which kind of sensations are connected to it. It's a process of recognizing and confessing (before letting it go).
Read HEREmore about the function of not suppressing emotions and thoughts.
b) If you prefer to not keep on reliving the same kind of 'trouble', I suggest using a method to declare, forgive and surrender, like for exampl the Ho'oponopono method.
Read HEREmore about this method of forgiveness and healing from Hawaii
4) An further, usually my habitual thoughts have the tendency to be a little bit (ahum) stubborn. In that case there is a neurological pattern that hasn't changed yet. So therefore, I work on making new neurological patterns that are more enjoyable via these mini-steps (that are almost happening at the same time):
a) Observe the thoughts that keep on coming back. Remember the insights about the subject that you already gained in the previous step.
b) Refer your thoughts (mentally or out loud) by saying something like "change" or ''shift". The reason why this can work is that nerve cells that are no longer firing together are no longer wiring together. In other words, you dissolve the neurological pattern.
c) Focus on how you would like to feel. How would (the higher self)You think, act and express from a place of kindness, joy, gratitude and love? Enjoy this feeling. You can enjoy your breath to support this process. By feeling it (and believing it), you can create a new neurological pattern.
Repeat as much as necessary. Like any professional in any kind of subject, we need to practice.
I also invite you to observe your thoughts off the mat. Because yoga doesn't stop at the end of your yoga mat.
Would you like to know more about how the brain works and how the same thoughts are reproducing more of the same in your life? I can recommend the book "Breaking the Habit of Being Yourself" by Dr. Joe Dispenza.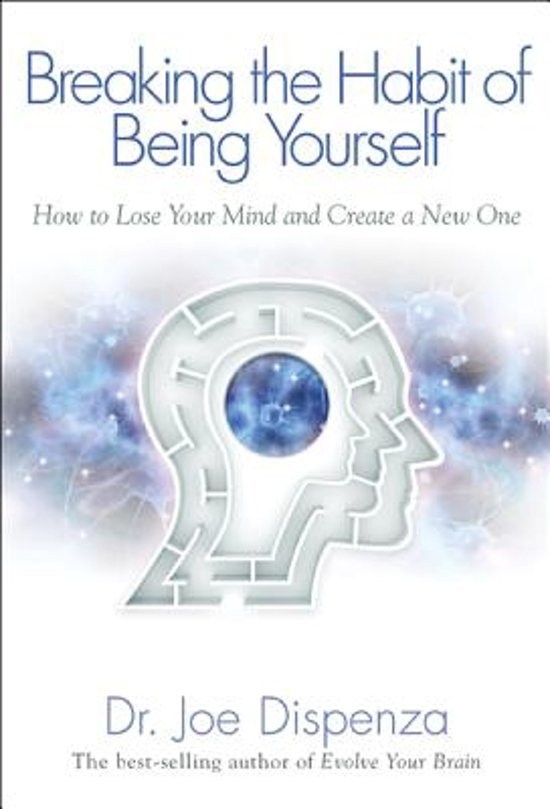 Let's now create some beautiful new stories in our lives!
Enjoy your YogaHabits© today with love and light!
Namasté,
Aimée Kuntz
Never ever again miss anything from our yoga blog?
Do you want to implement more yoga lifestyle habits, step by step? To become more relax and create & enjoy your ideal life by heart? To live according to your intention? Your pursuit of happiness? It is my goal to help you with this. 
SIGN UP FOR THE NEWSLETTER and never again miss any of the YogaHabits yoga blogs again.